Don & Joni Ross Travel To DC For Wreaths Across America
---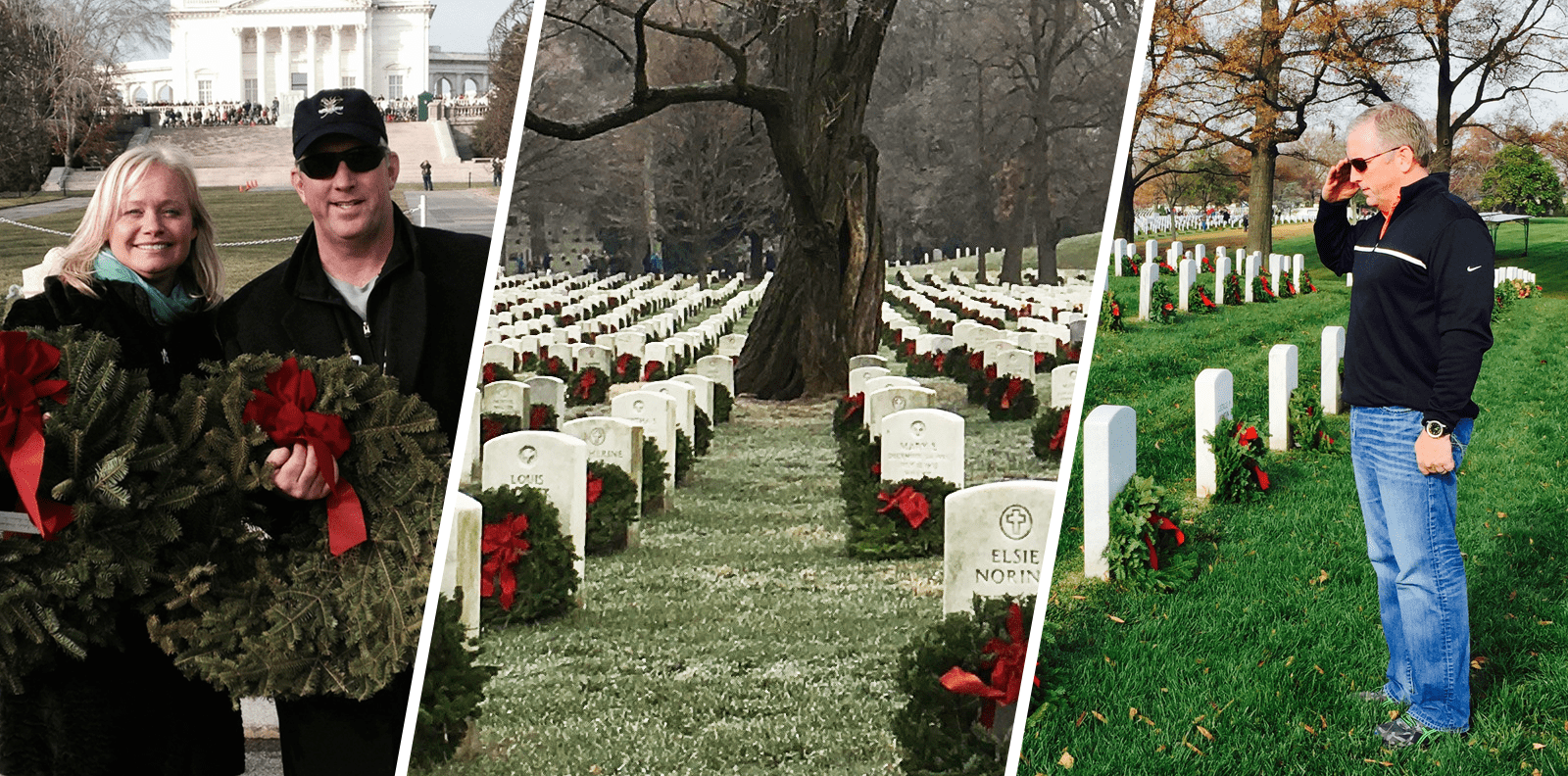 Each December since 2014, Don and Joni Ross have traveled to Washington DC to pay their respects during a time where not all families are able to travel to visit the gravesite of a loved one. They will again pack up and head east in December to volunteer for this year's presentation of Wreaths Across America Day at Arlington National Cemetery.
REMEMBER | HONOR | TEACH

That is the mission of Wreaths Across America. Each pillar represents a focus, remember our fallen U.S. veterans, honor those who serve and teach your children the value of freedom. This year the event will occur on Saturday, December 14, 2019. You can follow the events in DC and around the country on the Wreaths Across America Facebook page. 
As Don and Joni go through their sixth year supporting this organization, they will also share special moments from their day and weekend on the Ross Wealth Advisors Facebook and Instagram communities.
If you would like to have Don and Joni visit your loved one's gravesite to pay respects, fill out the form below and privately share the name and gravesite location. In Don's words, "It is an honor as a fellow veteran to remember all gave some and some gave all to protect the freedoms we enjoy." It is a special, important weekend of honor and remembrance, one that brings them back year after year.
Ready to Take The Next Step?
For more information about any of the products and services listed here, schedule a meeting today or register to attend a seminar.