Today's retirement is different.
It's not the final chapter in the book of life but rather the beginning ... a second act. Join us at one of our events to see how we can help you with your retirement plan.
Want more guidance? Read My book!
If you want to cut your taxes, lower your market risk and increase your income while spending more of your time on the golf course, doing what you want, start here.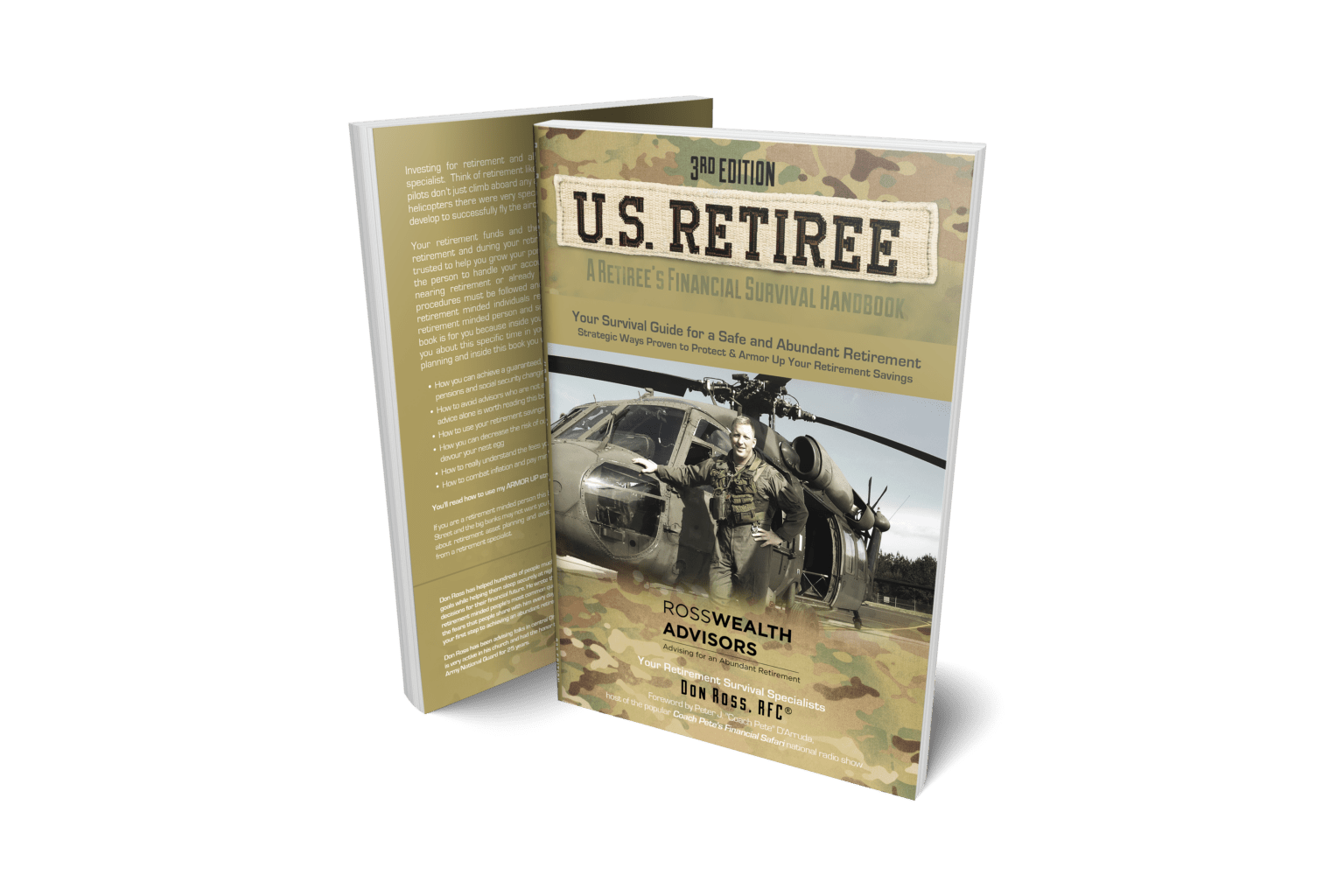 Get Started In
3 Easy Steps

Using the Ross Wealth Advisors plan, we'll examine your current financial situation and determine your retirement needs.

Receive a custom strategy to help you reach your unique retirement goals.
"As an independent advisor, I don't answer to a bank, brokerage firm or insurance company.
I answer to you."
Don Ross | Founder